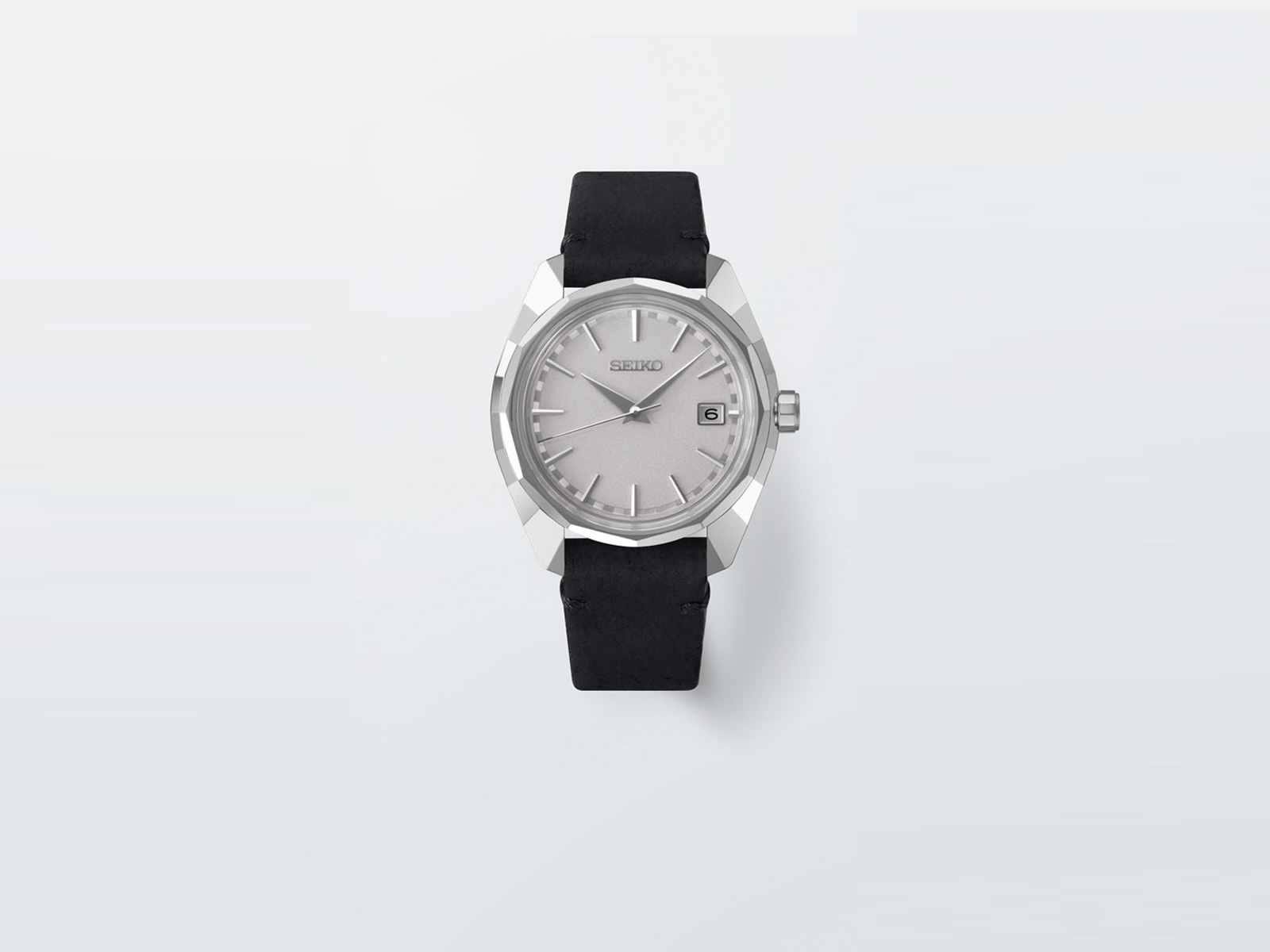 The King Seiko watches manufactured in the 1970s still retain brilliance after more than 50 years, thanks to their distortion-free mirror surfaces made possible by the Zaratsu polishing technique. Focusing on this technique, this King Seiko watch is now reborn with a contemporary, uplifting, and glamorous feel. The beauty of the Zaratsu polished 20-faceted case and the intricacy of the sixty markers around the dial make this watch a must-see item.
In 1975, Seiko introduced a diver's watch that could withstand the harsh environment of the deep sea. The shape of the watch's outer case is particularly unique in its thoroughgoing pursuit of a safe design. This fascinating watch is reborn with a form resembling a button on a piece of clothing, creating a new and liberating wearing experience.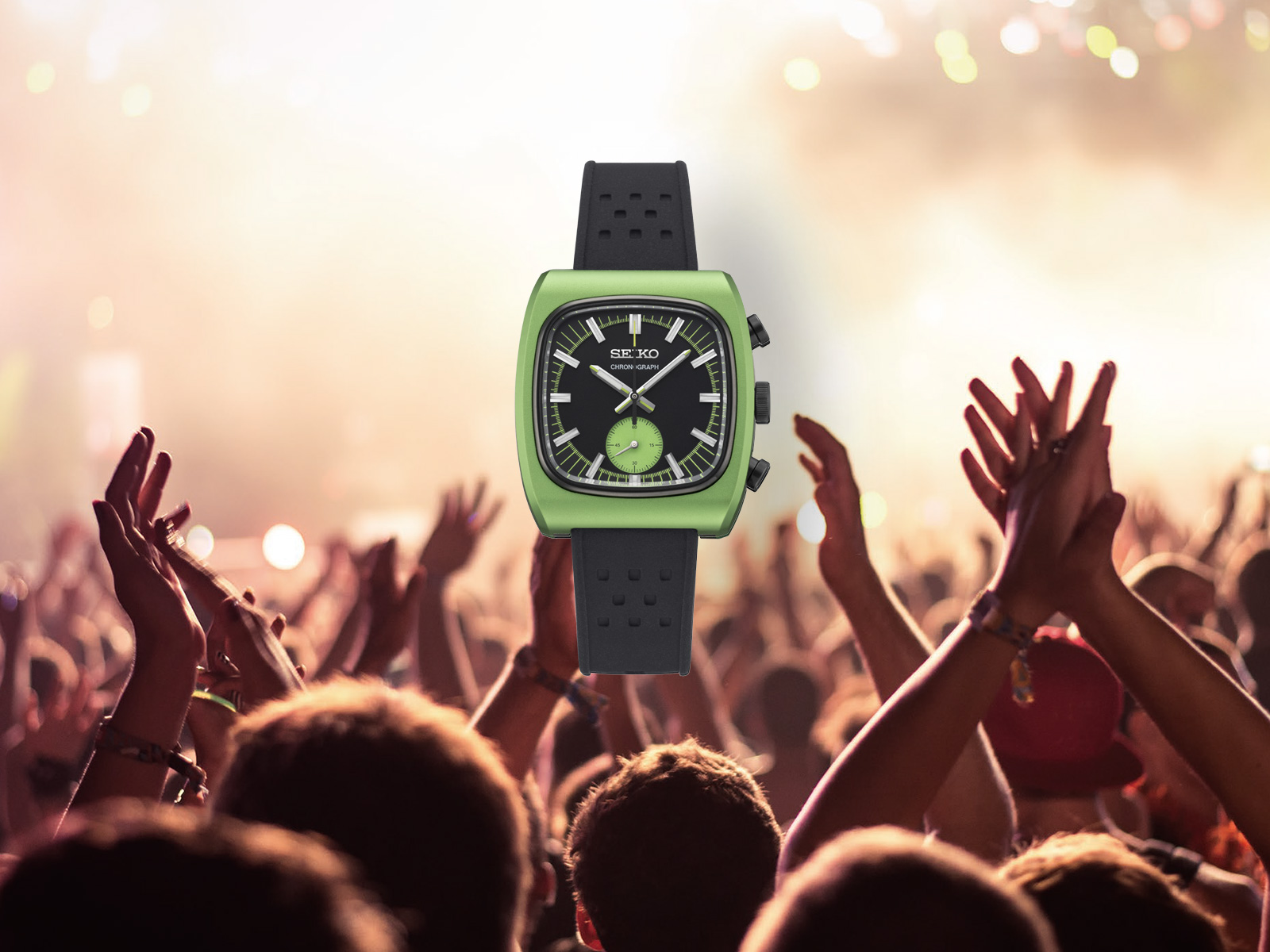 Introduced in 1971, this square chronograph's dial color, the special construction of the case, and the unique silhouette captured the diversity and self-expression of the 1970s. While retaining the qualities of the original, it has undergone a rebirth with a compact size.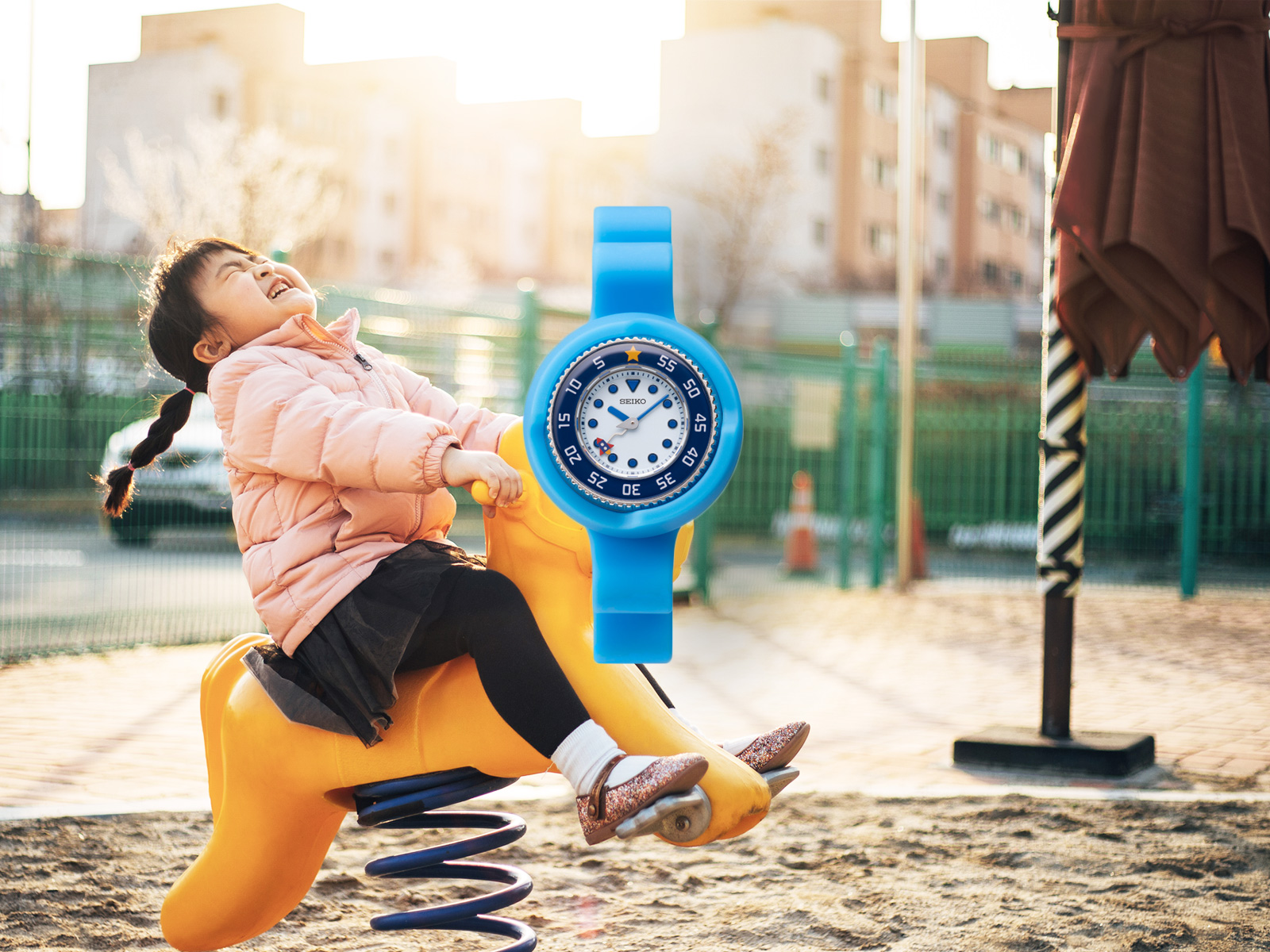 The Prospex Marinemaster Professional, which can withstand the harsh environment of the deep sea, has undergone a rebirth and transformation into a watch designed especially for children. The watch features a tough protective structure allowing children to play in a carefree manner, an accordion-shaped strap that is easy to put on and take off, and a rotating bezel that allows the wearer to set the time for their social occasion. Every detail of the watch is constructed for children who enjoy playing actively.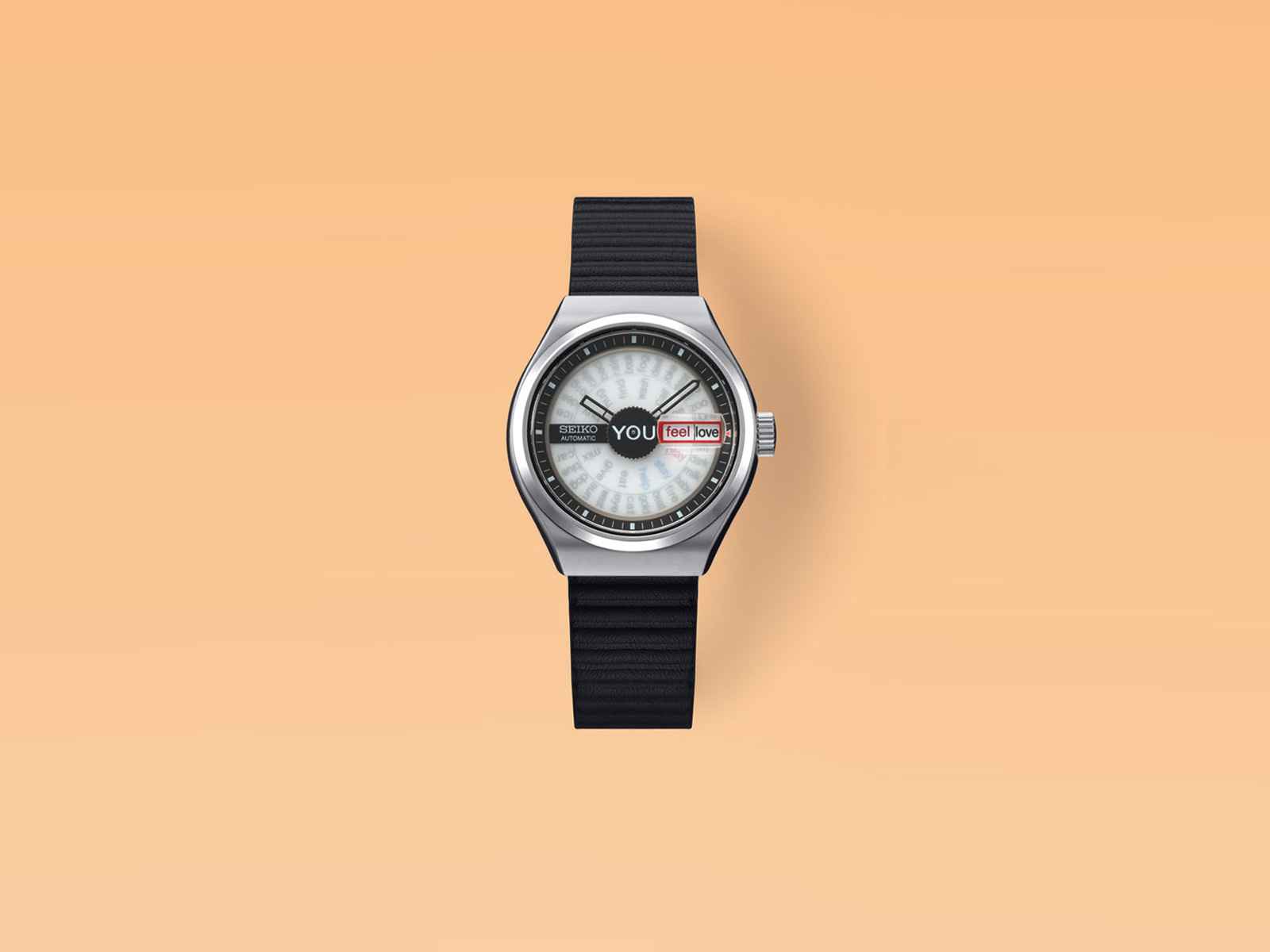 Introduced in 1976, the Seiko Time Sonar was a unique watch with a transparent dial inspired by the sonar display of a submarine. This adventurous watch is reborn with sensibilities, displaying 434 different "feels." The messages displayed, which change daily, provide a little humor and incentive to take action.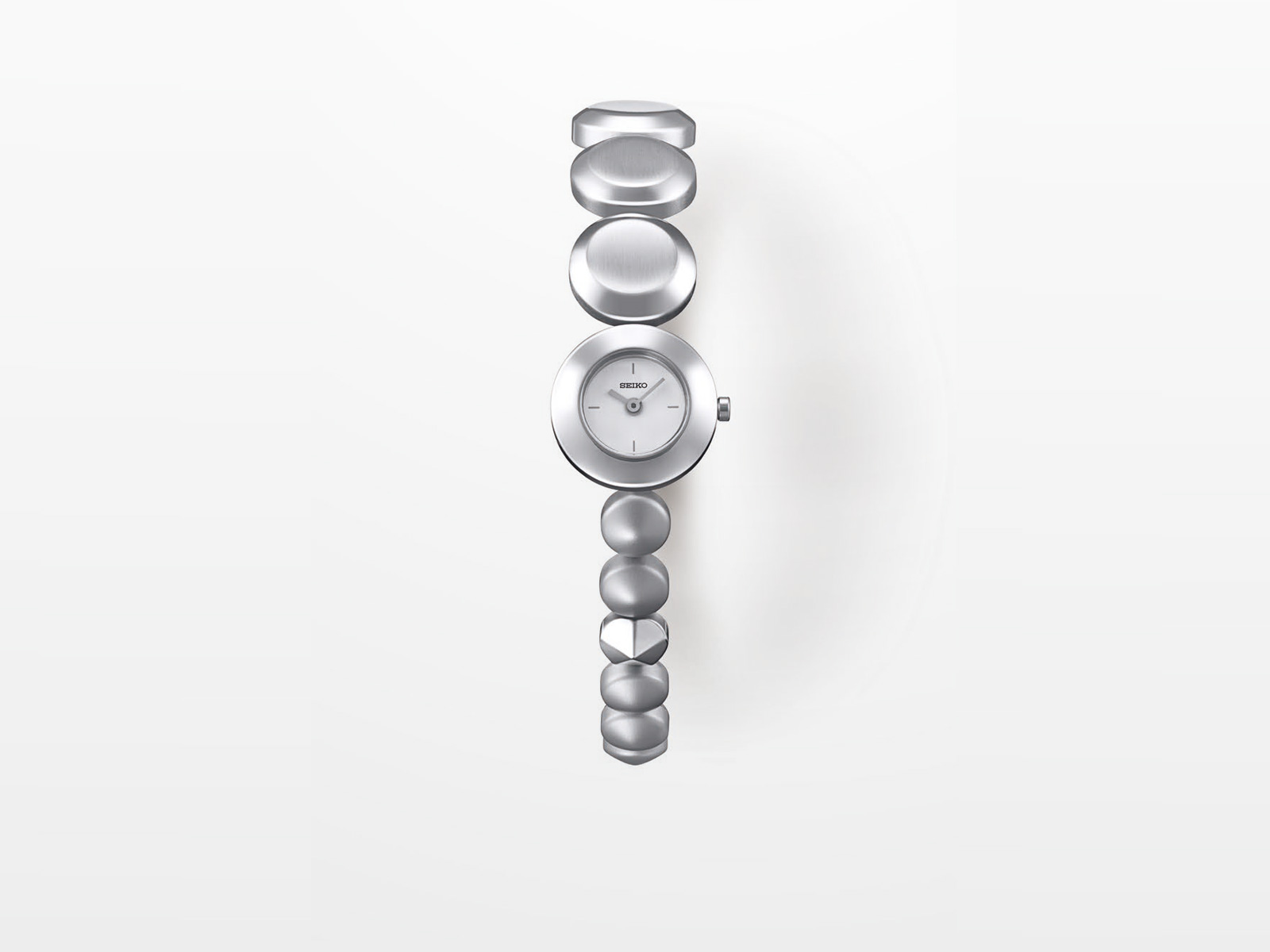 Introduced in 1984, TISSE was favored by many women at the time and worn as an accessory. Now, TISSE is reborn as a watch that transcends gender categorization. Its texture, finish, and moderate size achieves a beauty for all. The differing designs of the watch bracelet at the 12 o'clock and 6 o'clock sides express the diversity and character of each individual when wearing the watch.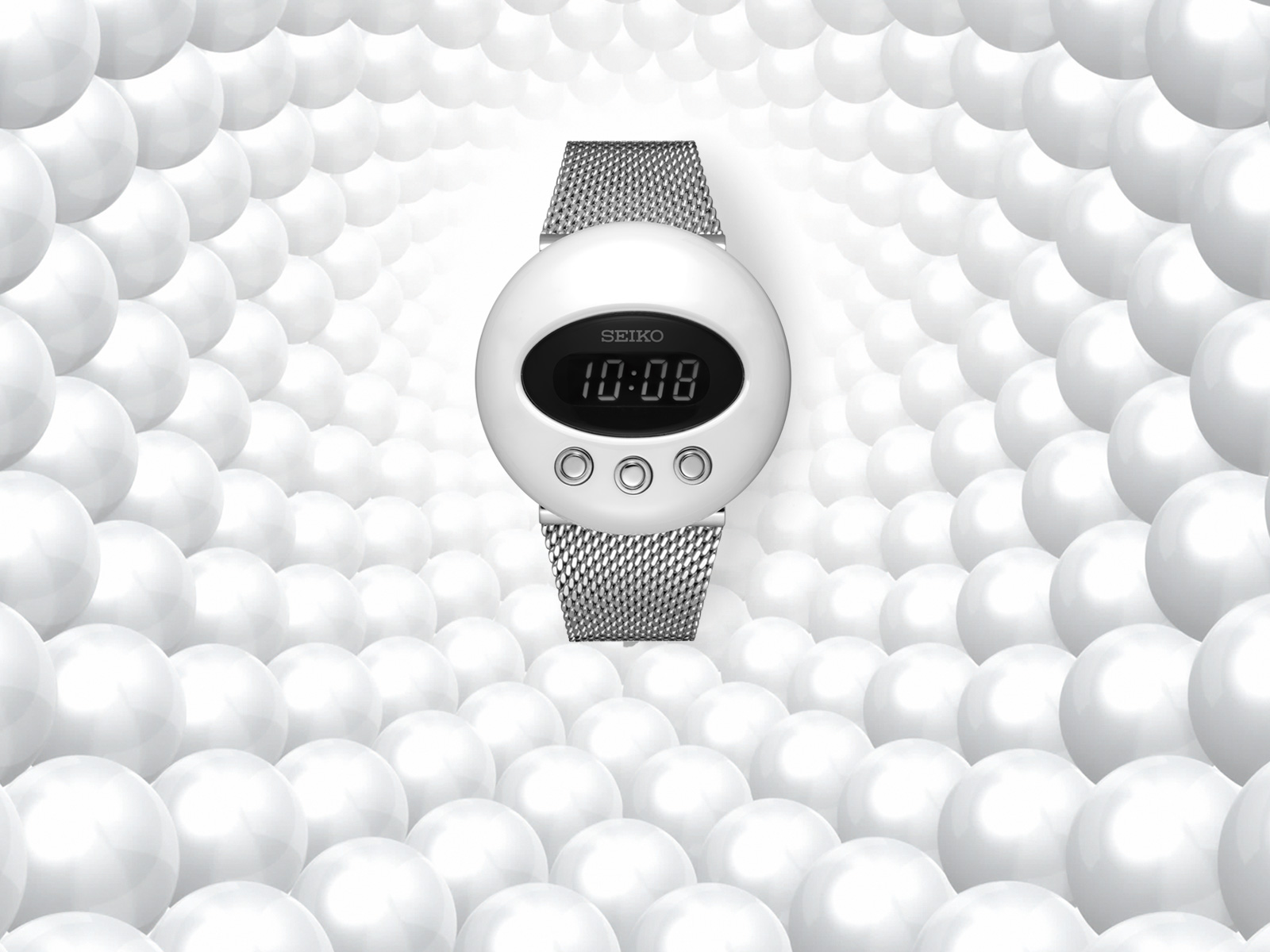 The LCD digital quartz watch 05LC was introduced in 1973. This iconic model is reborn as a digital watch with a contemporary sports aesthetic. While retaining the impression of the rounded case design and the three buttons on the front, the glossy white ceramic material gives the watch a truly unique presence and appeal.